Gravity Line Awareness Self-Assessment

FOR YOUR INFORMATION:
THE IMPORTANCE OF A HEALTHY GRAVITY LINE
---
The first step of phase 1 is discovering and understanding your compensation patterns so you can correct these behaviors to form new healthy habits. 
This is called proprioception and awareness. It is our sixth sense and tells us how we occupy ourselves in space. This is important because an unhealthy gravity line will have detrimental effects on our musculoskeletal system, our nervous system and in how well our internal organs function. 
WHY?
Our connective tissue a.k.a. FASCIA connects every organ to every muscle to every bone, blood vessel, nerve, lymph gland, fat and skin cell together. It is one organ, just like our skin.  Think of it as a spider web throughout our entire body. Think of your organs like insects that get suspended in the spider web.  This beautiful intricate spider web of connective tissue keeps our shape and us upright by maintaining a network of tension and integrity called TENSEGRITY or BIOTENSEGRITY. This is not the last time you will read this word. 
OUR FOUNDATION: HAPPY FEET EQUALS A HAPPY BODY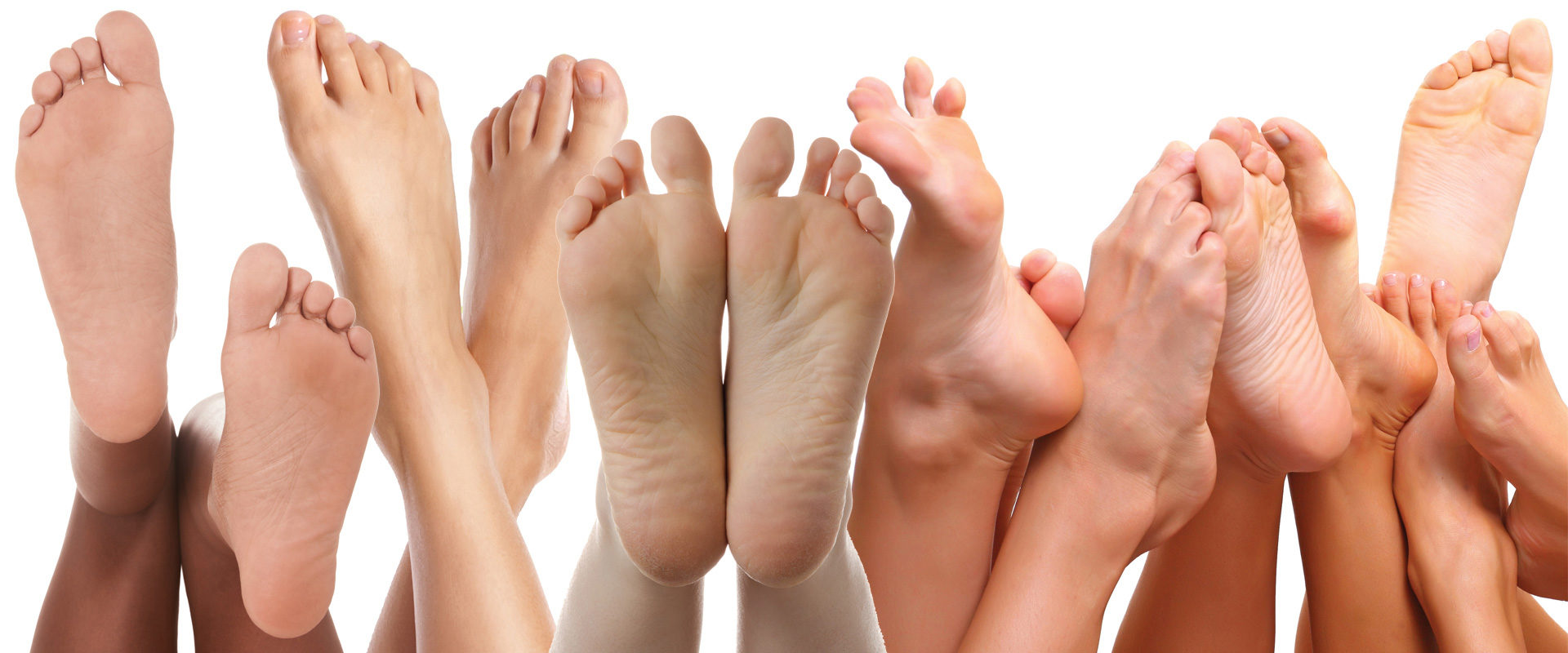 Our feet are our root, our foundation both literally and figuratively, for our posture. When exercise is taught correctly it is always taught from the ground up. Our unbalanced feet cause a domino effect of tension and compression all the way up to the crown of our head.  Balancing our feet is the most important part of healthy posturing in all activities of daily living. Applying these principles will not only stabilize our posture, it will also strengthen and balance our front and back bodies allowing us to get taller, longer, and feel rooted into the earth so we can feel safe moving forward in life! 
A FEW REASONS TO BE KIND TO YOUR FEET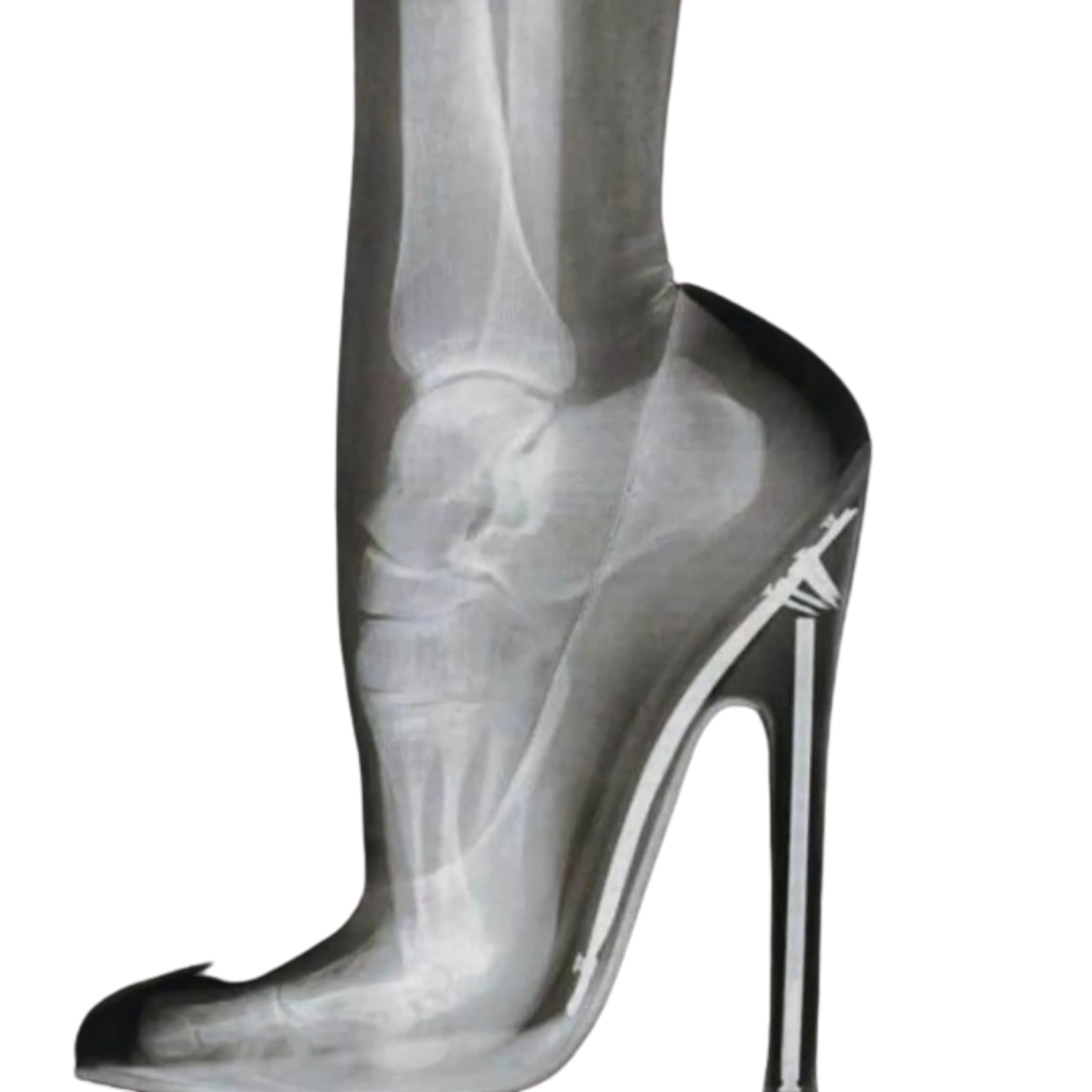 We shove our feet into small dark moist warm spaces for 8 + hours per day.  Force them to balance on uneven surfaces (high heels, wedges, worn down shoes, sneakers). They "rest" in footwear that causes our toes to move upward unnaturally as the rest of the foot moves downward (flip flops). We wonder why they SMELL, why they HURT, why they get BUNIONS, why they are so MAL-ALIGNED. 
Our feet are our first platform and provide the foundation for the rest of our body and posturing.

They connect us to the ground. As gravity pulls us toward the earth, our feet lift us away from the earth. The earth meets our weight and our energy. 

Our feet, inner ears and eyes establish our vestibular-spatial relationship to our environment providing us proprioception.

Most importantly, they take us everywhere we want to go in life and keep us safe from harm.
One of the most common culprits of poor posture are from wearing shoes that are too tight and/or have elevated heels, sneakers included.  The body does not discriminate between stilettos and sneakers when it comes to an elevated heel.  The body still has to keep your head upright no matter the angle of elevation. The muscles of the feet and toes become unbalanced. If our shoes force our feet and toes to stay in a bent position for too long, the muscles tighten and tendons will shorten, or contract. This makes it harder to straighten the toes. Over time, this may be irreversible.  If the toes are elevated in your shoe and cannot even touch the ground then you are no longer using them for propulsion and balance which is their primary function. 
Symptoms are usually: 
Pain with movement

Redness

Swelling

Calluses or corns from the skin rubbing against the shoe

Difficulty with balance, walking or running as the function and movement of the foot has been compromised.
MORAL OF THE STORY: Wear healthy comfortable zero drop shoes,
avoid shoes with small toes boxes, high heels and flip flops!  I know, no fun!  
ANATOMY OF THE FOOT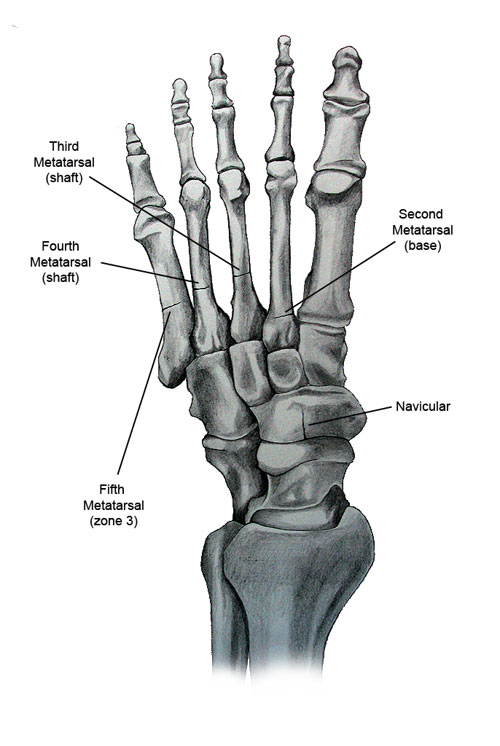 26 bones:  Provide a framework

33 joints: Allow movement between the bones

20 muscles and tendons: Provide support for the framework, strength to move, and flexibility to move (flexibility is not to be confused with looseness).

10 ligaments: hold the framework together, ligaments do NOT have elasticity 

3 arches: Provides support for our body weight, cushioning/shock absorption and movement. 
LET'S TALK ABOUT ARCHES!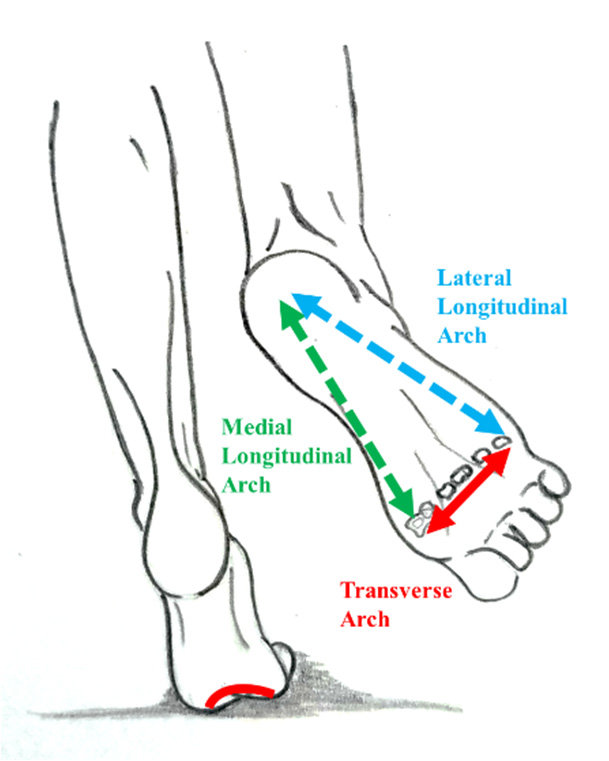 The most well known arch is the medial arch. The medial arch acts as a shock absorber for our weight with standing, walking, running and jumping and propels us forward like a spring. 
The least known arch is the lateral arch. The lateral arch is our load bearing arch. This is the arch that supports our weight.  Pretty amazing when you really think about it. 
The incognito arch is the transverse arch. The transverse arch provides support and flexibility to the foot. 
CLEARING UP SOME MISCONCEPTIONS...
The arches of the foot are supported by the shapes of our bones NOT the muscles and tendons of the feet.  The muscle responsible for supporting and lifting the arch of the foot is located deep in the calf.  It is called the posterior tibialis muscle. It's action is pointing the toe and lifting the medial arch up.  Understanding this muscle's action will help you balance your feet and activate the leg muscles to create a safe and stable foundation for your activities of daily living.
COMMON TYPES OF IMBALANCES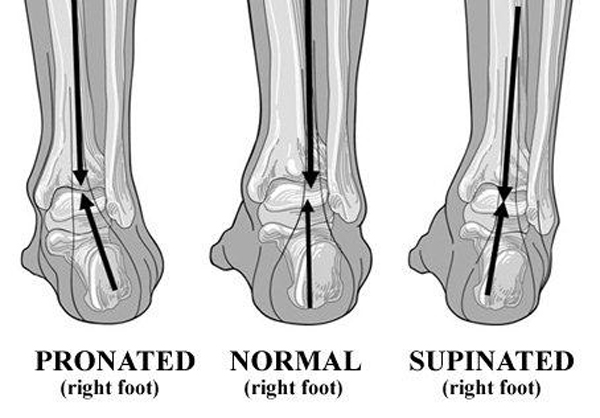 There are two types of feet posturing that cause an imbalance: 
Hyper-pronation (likely cause: flat footed)

Hyper-supination (likely cause: high arches) When not hyper, they are a part of our normal gait cycle. 
Healthy pronation occurs when the foot rolls inward, causing the medial arch of the foot to collapse inward. It is a normal part of our walking cycle as a shock absorber.  As our foot lands, the medial arch acts as a spring to lift up off our foot. Hyper-pronation with standing, walking, running, jumping, etc... causes a domino effect of implosion all the way up to the crown of our heads.
Healthy supination occurs when the foot rolls outwards, placing most of the weight onto the outside edge of the foot, causing the medial and transverse arch to rise up as the lateral arch collapses down.  This allows the foot to form a rigid structure from which to move forward.  Hyper-supination causes rigidity in the foot preventing normal pronation for shock absorption and propulsion. This causes a domino effect of explosion all the way up to the crown of our heads.
In this video, you will learn your unique compensation patterns.
WHAT YOU WILL NEED TO PARTICIPATE:
Bare feet, no shoes, no socks.

A device to video your gravity line.

A friend/partner or camera stand to video yourself.
We advise you to first watch the video and read the self-assessment questions before you try the exercise. 
After you've watched the videos, stand in front of a mirror to examine your posture.
You should fill out the self-assessment questions at the beginning of the week and again at the end of the week. Please be brutally honest when answering the GRAVITY LINE SELF-ASSESSMENT QUESTIONNAIRE below.
**THE GRAVITY LINE LECTURE, EXERCISE VIDEO AND SELF-ASSESSMENT QUESTIONS ARE FOR EDUCATIONAL PURPOSES ONLY.  THEY ARE NOT TO BE USED FOR NOR INTENDED FOR THE DIAGNOSIS OR TREATMENT OF ANY MEDICAL CONDITIONS.**